By Ebriku John Friday
The minister of State Power, Gody Jeddy Agba has called on muslims in Nigeria and Islamic nations to reflect on the teachings of Prophet Muhmmed for peace, tolerance and endurance in the relationship with man kind.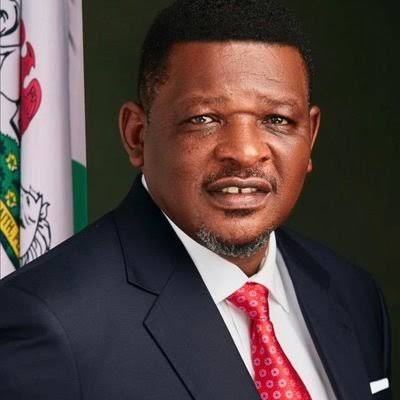 He said Islam is a dedicated religion that Abhor deceit, lies and unfaithfulness, stressing that young muslims should rely more on what Prophet Muhammad has said to advance the teaching of Islam globally.
According to him, Nigeria will be better off, if Muslims and Christians would see themselves as one body serving the same God almighty devoid of frictions in thoughts and understanding in nation building.
The minister disclosed that the present administration has so much to do in transforming governance status if it enjoys the cooperation of all Nigerians including those in Diaspora.
He emphasized that the government has performed very well in providing rural electrification to communities across the six geopoltical zones with the intensity to ensure that before the end of this administration it would achieve renewable and clean energy of the United Nations 30 percent off-grid energy supply.
Alba who has not consistently stayed in the office for a week without going to the field to either commission projects or inaugurate new ones pointed out that his mandate to ensure that rural dwellers are provided with electricity can only be realistic with the support of all Nigerians.
He said the power sector reforms and energy development strategy of the present administration to boost nations economy cannot be truncated especially at the time the country need the trust and confidence of the government and the governed.
The minster therefore expressed happiness at religious festivals that are capable of fostering unity and progress amongst muslims and Christians all over the world.
Please follow and like us: